Client:

Rerent

Duration:

Feb, 2020 - December, 2020

Role:

Lead Design & Development
About
The client approached us with an idea for a service similar to that of Airbnb. However, the differentiating factor would be that this service would be geared towards recreational rental vehicles. The goal is to create a marketplace where renters could rent their vehicles and tools to rentees for an x-amount of time.
Our goal was to design and develop a system that required the least number of clicks to reserve a rental. This was achieved by preserving Miller's Law and being conscious of decision paralysis.
How must we create a seamless service across platforms and not convolute information causing user degradation such as decision paralysis to better approach the goal?
Simple——by creating a hierarchy that is easy to follow across all age groups, along with simple information architecture.

Information Architecture
Below is a user flow diagram involved with reserving a rental from the home screen to the confirmation screen under the pretense the user is signed in.

Wireframing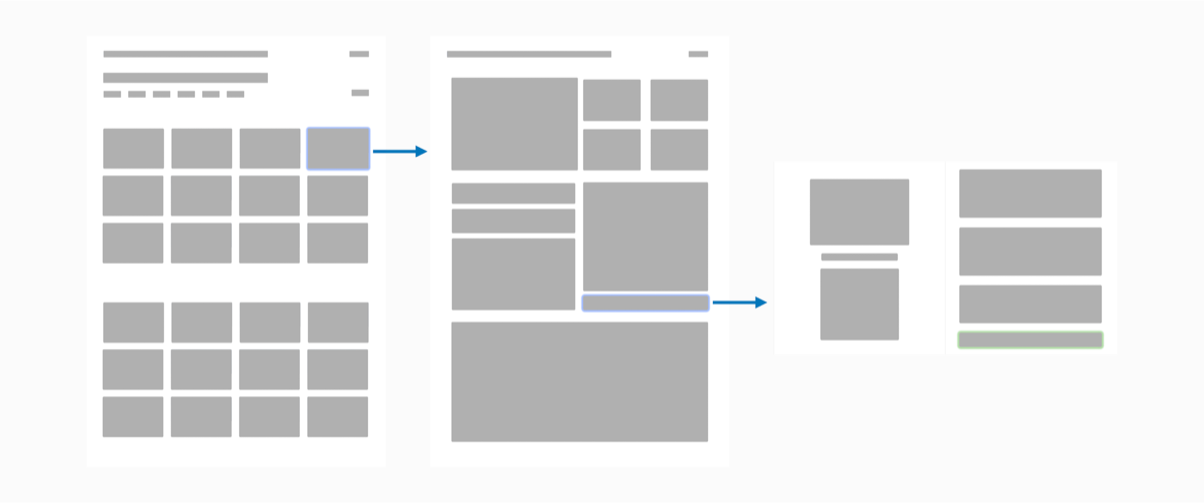 Design Direction
Below are our decisions on the direction of design.
For color, several different shades were utilized. However, most, if not all, typography remained greyscale. The signature color for Rerent was a deep blue. This decision was made based on most rentals being associated with lakes and oceans.
We decided to utilize familiar typefaces that have a proven track record of legibility and accessibility.


Using the same sequence of screens from the wireframing section, this is how the three-screen sequence appears with completed visuals.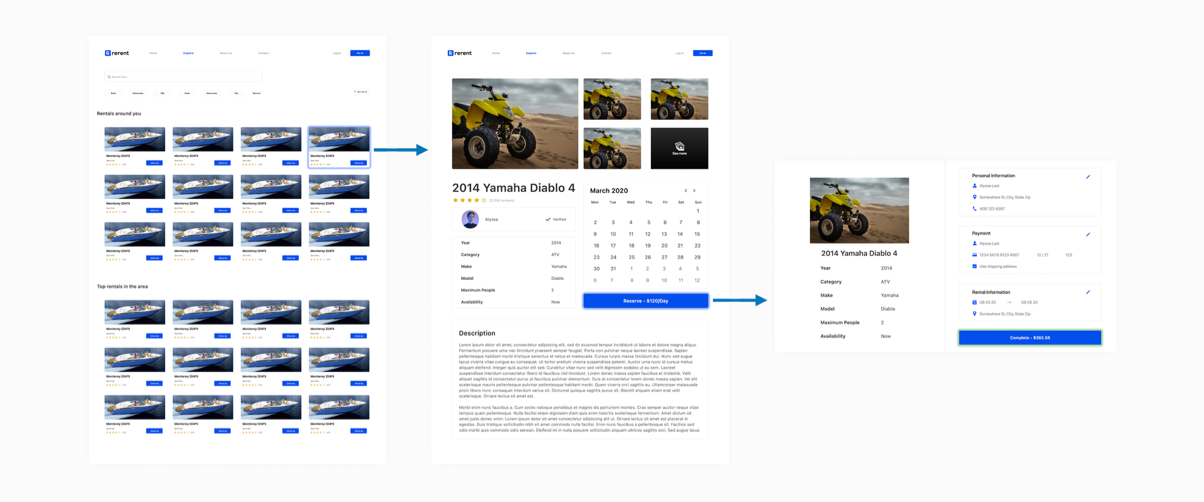 Visual Design
Below are several completed screens to help encapsulate the design approach we used for Rerent.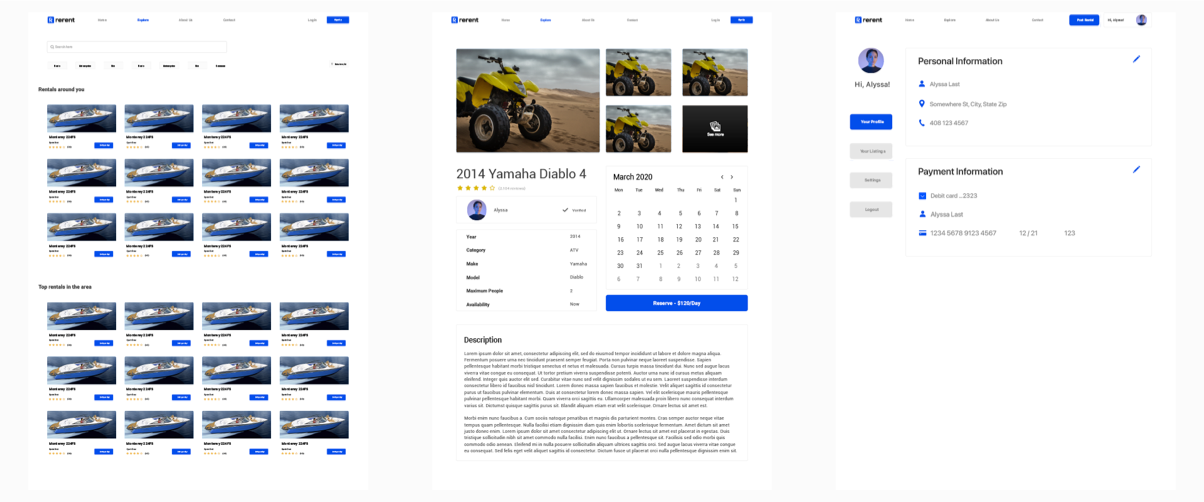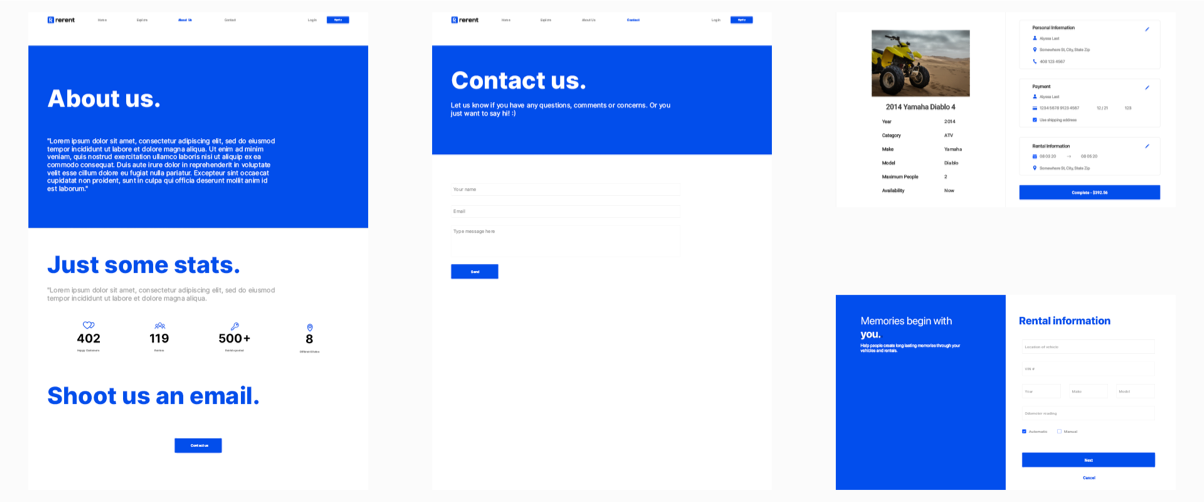 Insights
It seems that services involving marketplaces that allow individuals to monetize their assets are a very lucrative field.
Due to COVID-19, the product could not launch before or during summer, which is unfortunate. On the other hand, this gave us more time to design and develop. Some details still need polishing, so Agile methodologies will be considered with a focus on SCRUM.